Wednesday, January 19, 2011
Us
I tried very hard to act cool. It is difficult.. really.. But it seems that you notice it. Can see that you tried to assure me but still my dear.. I can't help but still hurt by the way u act. For example, I asked you regarding the movie vouchers which will expire end of this month and you gave me one kind of look. I hate that look but I pretend not to see it cause you are messaging 'someone'. I do not know who but just 'someone'. I dun have the right to ask you, dun I? Who am I to you?

When we sing, you kept looking at me. Did you know that those songs are for you. When I sang that 'friendship' song, u look at me and put ur hand on my leg... I felt the love.. it was like you're actually telling me dat we are not just friends and I suddenly got scared.. What if I felt wrongly?

My dear, am beginning to have doubts. Can you just hug me and tell me that everything gonna be alright between us?

I really wish you do... Or am I asking for too much from you?



:'(
posted by Titiks @ 11:40 AM |
Saturday, January 01, 2011
Goodbye 2010.. Hello 2011
2010 has been a great year... Not that great but great enough to make me smile for most of the time. What happen in 2010? A list of it...

1. Met him again in March 2010 and now still close to him.
2. Met A again somewhere in August or September and nearly got engage to him but did not.
3. An unexpected increment.. Alhamdulillah
4. Can't think of anything else... haha

My Resolution for 2011
1. Hope to still be with him throughout this year.
2. Another increment? Insya'allah
3. I wanna lose weight pretty badly....

So, I shall stop here for now.

Secondly, 31st December every year is a sad day for me and my family though we never show it. It is my late grandmother's birthday and I thought I shall write a letter to her though she will never get toi read it. And so it goes....

Nenek,
Kita rindukan nenek. Bertahun da berlalu tapi airmata tak pernah berhenti menangis diiringi doa doa yang tak putus kita hulurkan. Titik rasa bersalah hingga sekarang. Titik tak sempat meminta ampun dan maaf. Titik tak sepatutnya keluar hari itu. Titik sepatutnya ada disamping nenek membaca surah yassin. Titik berdosa. Nek, ampun kan titik.

Nek, akankah kebahagiaan itu menjadi milik titik? Titik ingin merasakan kebahagiaan. Kebahagiaan bersama dia. Da lama titik menderita nek. Kepergian nenek telah membuatkan titik hilang arah dan punca. Mereka meninggalkan titik juga dan yang ada, mempermainkan perasaan titik. Titik rindukan nenek. Titik rindu baring di lutut nenek. Titik rindu picitkan nenek. Titik rindu belaian nenek. Tapi titik tak bole lari dari kenyataan.

Sedalam mana kasih sayang dan cinta kami terhadap nenek, Allah lebih menyayangimu nek.. Semoga roh mu dicucuri rahmat dan kamu tenang disamping maha Esa. Al-fateha.
posted by Titiks @ 12:19 AM |
About Me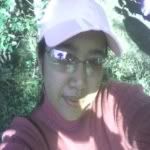 Titiks, born on 1st July, gainfully employed in an architech firm. Sometimes happy, sometimes sad but hey, I'm only human!
Previous Post
Archives
Links
Leave-me-a-note
Vidz