Sunday, July 30, 2006
Today!
Went to Orchard with my parents today. Actually, I dun wanna buy anything but juz to spend on the voucher that I receive from Kakak Mehrun for my birthday. However, I end up buying SKII powder for my mum and I nearly wanna buy a hp but my mum fall down outside Plaza Singapura and I got no mood to shop since she is in so much pain but yet again we end up in Harbourfront to eat. Saw my secondary school fren working there! My long lost fren! Maisarah! She saw my dad then she saw me in her shop. Hehe!!! I miss her a lot and she thought that I am still with my ex since she hinted to me that I should get married soon since its been so long but I told her nothing and just smile while saying, 'Well, maybe in the next few years time'. She told me that one of our fren got married in 2003 and now she is pregnant with her 2nd child!!!! But our fren is 1 or 2 years older than us. For me, kalau ada jodoh, kawinlah.. hehe.... still got a long way to go and I definitely dun wanna history to repeat itself. While another fren of mine whom I always drop by at her work place in Bugis had actually change job and I saw her in her new shop. She got a better offer. Happy for her but I hope these two gals of mine got a job depending on their qualifications. But I'll be happy for them if they landed on a job that they are happy with. Good luck to ya'll gals!!! Keep in touch!!!!
Today is our 7 months into a relationship. Happy and always happy.......
posted by Titiks @ 10:03 PM |
Thursday, July 27, 2006
Sick

Mummy and daddy took picture with Ari Wibowo when they went to Indonesia during last weekend for my cuzzie's engagement. They said he is more good looking in person! How I wish I'm there.... hehe....
Nwae.... I am sick. Feel nauseous and keep vomiting. It's been days. Having terrible headaches and just wanna sleep now... Gd nite!!!
posted by Titiks @ 10:59 PM |
Sunday, July 23, 2006
Tomorrow
Mummy and daddy is coming back tomorrow!!!!! Yeah Yeah!!!!
posted by Titiks @ 11:00 PM |
Saturday, July 22, 2006
Missing them!!!!!
OK!!!! Admit defeat!!!! I can't live without my parents! My granny stays here with her maid and just now in the early morning while I'm in the living room and her maid in the kitchen (doing 'dunno wat'), my granny fall down in the room. Initially I thought that 'something' drop but when I ask the maid and look at her face, I remembered my granny in the room! She was on the floor when I saw her. She just kept quiet when we ask her how she fell and which part of her body ache. She told me that she is afraid if I tell my parents. I just told her that I won't tell my parents but she must tell me which part of her body ache. Of course I will tell my parents about it but if I dun assure her just now, she won't tell me anything, rite? Luckily, she never hit her head against anything. I told her maid to look after granny and not to do other things but she wants to make soup for granny knowing that my granny need fresh home-made soup everyday. Haiz..... God, please let me survive these days until my parents came back and dun let my sickness attack me again.

P/S: Nissa!!! Saw on my sister's blog that you ajak kita gi makan!! Ajak ajak je ke?? Tak belanja sekali?? Hehe!!!!
posted by Titiks @ 10:19 PM |
Friday, July 21, 2006
So sad!!!!
Mummy and Daddy went to Indonesia this morning for my cuzzie's engagement tomorrow. :( Left me, sis and bro-in-law. 'Somebody' cried in the airport (not to mention who). This is the first time that my mum and dad left us in Singapore for a long time. 4 days. Long, u noe..... No nagging.. no massaging and........ no MILO!!!!!!!!!!!!!!!! Ok! I have this thing that it is a MUST to drink Milo in the morning made by my one and only beloved mother. I dunno why but if I did not drink the MILO made by her, I will feel restless and it does not make my day. Serious! I noe if the Milo is made by other people. It is just 'the hand' u noe..... And when my dad came back from work, I will rest on him... Yes! ON HIM!!!! Haiz.... I miss them and it is only couple of hours after they gone... Dunno how to go thru the days without them but that will teach us how to be independent, rite!!!! Yeah!!!! Go titiks Go!!!!!!!!!!!!!!!!!
posted by Titiks @ 10:15 PM |
Wednesday, July 19, 2006
Sick
I am sick and on medical leave for two days. Went to work yesterday but kept vomiting like about 10 am. Can't stand it when it is almost 11.25am. So, I went back to see the doctor. Got a jab on my butt to stop the vomiting and the doctor said that my migraine came back as I do not have enough rest. He gave me two days mc to catch up on my sleep. And so, here I am at home sleeping almost all days. I am feeling sleepy again and I gonna sleep and sleep and sleep.... Yawnz!!!!!!!!!!!!
posted by Titiks @ 9:56 PM |
Monday, July 17, 2006
3rd Blog
Ok Ok!!! This my third blog of the day and it is around the same time. I had off this computer and go to bed but I can't sleep thinking about things that had been a nuisance in my mind. I am sick and tired of everything. People just can't seem to see me happy when I spend time with my family or alone. They want me to be happy when I'm with them. But, can't they see the problem here? I am not an unhappy person. If you make me happy, I will be happy but you did not. Questions my every move. Questions things that I had told about such as I am talking to my brother and you ask.... oh you're talking to your brother. Is dat a question? Girls and Guys! Believe me.... it is a question to somebody!!!!! And I think for me writing this blog is to hear some ENCOURAGING WORDS from all of you so that I can still go thru my life instead of bombarding with more questions and being sarcastic. When I thot I can love life as it is, people is just not happy about it. But when I began to hate life, they are good to me. I can live without some people in my life but there is some that I can't just forget about. Thinking about how my life gonna be.... I can't help but cry. This is my blog and people read it and not happy about me being happy. And so, I need to write my previous blog telling the whole world that I am not happy. I dun think that's right. I ask my sister to do me a blog so that I can write what I think instead of people telling me what I should think or what I should write. People may appear innocent but they are not INNOCENT as you think they are. These 'innocent' people is the one who hurt me. They are pretentious. Crying for sympathy but they shed crocodile tears and others believe them. Who would believe me? A girl who knew how to tell lies at a very young age but do people do change for the better. Why can't they believe me instead of believing people that they just knew?
When I am hurt years ago, I thot nothing else could hurt me more than it is. People refused to listen to what I'm thinking; to my daily problem; to how I feel. They care but just refused to listen. What will life means to me without my family? Meaningless..............
posted by Titiks @ 11:23 PM |
UNHAPPY (R U HAPPY?????)
I think I need to tell the whole world thru my blog that I am not happy... I am always tired and I am DAMN SICK!!!!!!!!!!!!!!!!!!!!!!!

(So, r u happy now that I had told the whole world?????!!!!!!!!!!!!!! Is it wrong for me to be tired after work? I had faced the computer the whole day in the office and the last thing I need to do when I am at home is to face this damn computer again and u dun even appreciate that?! Apa lagi kau nak ni!!!!!!!!!!!!!!!!! Cummon la!!!! I only have little time for even my family members and I need time for myself to relax too. Kau ingatkan aku ni robot kape?!!! Kalau kau bole buat.... itu diri engkau! Ni aku and I am sick. All I need is for you to understand me! That's all!!!!!! Susah sangat ke????)
posted by Titiks @ 10:43 PM |
Salam Untuk Kekasih Lyrics
Di sebalik kalbu
Yang semakin layu
Terbenam rasa rindu
Terkunci suara hati
Tiada siapa tahu

Dimanakah kasih
Tak seperti dulu
Kata kau sayangkan ku
Benarkah itu

Walau kehadiranku hanyalah sementara
Bukan salahmu sayang kira kau jatuh cinta
Akan ku pergi jauh takkan kembali
Salam maaf permisi
Ku undur diri

Kini ku bersara
Dengan langkah baru
Menyisi luka ini
Kekasih... sekeras aku
Terhiris kerna kamu

Ku tinggalkan cinta
Kisah yang berlalu
Kisah kenangan kita
Hanya kau tahu

Walau kehadiranmu bagaikan menghiasi
Bukan caraku sayang harap engkau mengerti
Pemergianku ini tak ku relai
Salam maaf permisi
Ku undur diri
posted by Titiks @ 10:15 PM |
Sunday, July 16, 2006
Belated Birthday
My cuzzie treat me to a belated dinner with his wife-to-be (wtb) and his sister. We went to Seoul Garden and I was actually 1/2 hour late. Ouch! He asked me to take my time and so I did but how was I suppose to know that the damn bus and the mrt are taking their own sweet time too! Duh!! Cett!!! Bucuk punya olang! And so I thot it was just dinner but when we went to the car, Kak Maya actually gave me this present wrapped in a pink wrapper with a red ribbon!!!! My fav colour!!!!!! So Sweet!!!!!! And when I opened it, it was a shawl!!! I love the colour and I love shawl!!!!!! Haiz..... i really love it!! Now.... when am I going to where it????? Hehe!!!
posted by Titiks @ 9:37 PM |
Saturday, July 15, 2006
Beauty Workshop 2 - Tea
Ok Ok!!! Went to another beauty workshop by Origins and now it is about tea. Duh! They gave us drink white tea and black tea. According to them, we can only drink about 3 mugs the size of coffee mug per day. And if we are ???? (I can't remember what), we should avoid drinking tea. Black tea have the slimming effect which I think I need to drink lots of it then... haha!!!!
Before that, I went to Kampung Jawa to buy my cloth to make 'baju' and I think the rest of the day should not be said.... getting paranoid over things!!!! Duh!!! And 'somebody' will ask me, 'Who are u getting paranoid with?' or 'What is paranoid?' Duh!!! Believe me! That 'somebody' will definitely ask that questions!!!!!! Or maybe will ask,'Who is that somebody u mentioned in your blog?'

Duh!!!!!!!!!!!!!!!!!!!!!!!!!!!!
posted by Titiks @ 11:10 PM |
Friday, July 14, 2006
Conversations
Him: Hello
Her: Am I dreaming?
Him: Haha! No u r not.
Her: C......!!!!!!!!!!
Him: Yea, its me C.....
Her: How r u?
Him: Fine. U?
Her: Never been worse. And that is my fav phrase since last time (even when things are better! Serious!)
Him: Haha.
Her: U r not with the police? So, watcha doing now?
Him: Still with the police.
Her: Oh.

Five minutes later.

Him: How are u and bf?
Her: Like dat lor. U?
Him: Same. So, when getting married?
Her: Still a long way to go la! U?
Him: Dunno yet.
Her: Time to get married.
Him: Yea. C how........

And the messages stops between two friends that never meets. Close once but not close now. She will remembers him. Maybe forever. It felt like dreaming but its not. And she needs to realise both of them are taken. Feelings are never meant to be told since they are like strangers. Never recognize each other in public and maybe would never. This is a conversational message between two friends that was once close. It is just conversations...............
posted by Titiks @ 10:32 PM |
Thursday, July 13, 2006
Beauty Workshop
Attended a beauty workshop organized by Origins. I realised that I need a lot of rest and a less stressful life. Well, I will remember that if the people around me dun stress me. I dun mean my family. They are relaxed. In fact, they had been the ones I will go to when I need to relax especially my dear sister (kena angkat sikit.... bebual dgn aku bila aku kol eh... hehe...). Need to remove my make-up before going to sleep and I think I really need to cut down on fats and go green. Go GREEN!!!!! That's why I live in Singapore!!! Duh!!! Kwang Kwang Kwang!!!! Kkakakakakakakkaa!!!!!
Moving office early August or maybe on National Day's weekend. Been busy with the electrical guy and carpet man! Haiz.... another break??? We'll see.... I want to further my studies but I dun think that will come true. I want my dad to retire so that he can rest. He had been working hard all these years and enduring with his daughters. Well, if he can look after us all these years, why can't us rite? But if that were to happen, I need to give enuf money to them for us to survive a living. I dun have savings and I just wanna start saving. Hopefully by end of next year, I will be having lots of money. Can't disclose how much I will be having but I think would be enuf for my dad to quit his job so that he can work not due to money but because he enjoyed working... Till then... I shall not say much.... Gd nite guyz!!!!
posted by Titiks @ 10:40 PM |
Wednesday, July 12, 2006
Today
Tiring. Can't seem to understand today. Lotsa things to do but yet not a lot of things to do. Busy but yet not busy. But definitely tired. Tired of how things were. Tired of my life. Maybe should go for another holiday but need to save money as my beloved cousin is getting married. I try to live my life everyday to the fullest but always end up doing the same thing. Rushing everything. Never did take my time. Just like how I rush to work early in the morning and rush to buy coffee just because it is just 5 minutes to 9 and I need that 5 minutes to walk to my office. Just like how I rush to read my emails and look thru the faxes so that I can get the other jobs done for the day and to make sure the deadlines are met. Just like how I rush to get back home to my family and just like how I rush typing this blog so that I can chat with my boyfriend peacefully. Just like how I rush chatting with my boyfriend so that I can sleep thru the nite and rest my body.... just like how.... just like now...
Can anyone give me a minute to be alone and dun disturb me when I need just a minute to look back at my deeds and to just look thru my life that I lead all these 22 years. There is so many things to do and so little time. My sickness dun go anywhere. It just stay by my side. It dunno the meaning of tired. When the attack comes, it just comes just like now... when I am struggling to type this blog. Just give me time to do the things I want to do without rushing. Just me and my time.....
posted by Titiks @ 10:27 PM |
Tuesday, July 11, 2006
Friend
Whenever I am sad, stress, angry or even happy, you are one of the person that came to my mind. There was once in my life that you were there by my side through thick and thin. Although you were never really there to help me but you support me from behind. You are my friends once in my life. We used to say, 'Friends Forever'. As we grow up, you change. I change. We change. Made new friends and forget the old. But, I never once did that. I remember every single one of you. Do you remember our classmate, Huang Liying? I still remember her and she left us 13 years ago. I never forget my friends. All of you lives in my heart.
As I grow up to who I am right now, I still make friends and least did I realise I found a person who resembles you in character and the resemblance can't be differ when that person left me too just like how you do not want to be-friend me. Just because I have a boyfriend. Is it time to lead our own life without friends? I really dunno.
My friend, if you know that I am talking about you, I wanna apologise for all the things I did for you. For all the time that we wasted together understanding our friendships from primary to secondary schools. My friend, I shall remember you until the day I die for you are the one who 'dirtied' our friendships and made me lost my trust. For you are the one who hurt me the most. I can't believe that you could make me feel like this for you are JUST A FRIEND...
posted by Titiks @ 10:32 PM |
Monday, July 10, 2006
No mood AT ALL
I got no mood today to do anything today. I am tired and stress. Got the myasthernia attack again. It really hurts. Ate my medicine but doesn't work. It had never work. I dunno why there is the medicine when the pain still can't be endured. I feel very weak and I got headaches.
I dunno if it's just illusion or wat but I thot I saw my secondary school fren, Minraj. But at the second thought, he went back to Nepal. I dun really know if its him cos I'm in the bus and he is at the opposite side of the road. I do not have any contacts of my Nepalese friends. They are the best friends that I had ever known. Last heard, Sumika is married and pregnant and that was like 4 to 5 years ago. No news of Rachya and Amit. Suman came back, I think. That was what I heard from Kak Nurul, my secondary school best mate. Minraj? Went back to Nepal but was told by him years ago that he would want to come back here to be the Gurgas police squad. Then.... everything went quiet and everybody leads their own life. I miss them. I really really miss them. They are my friends and they will always be my friends. They are the friends that I never quarrelled before. They respect me as how I respect them. They are by my sides when everything else falls apart. They will always be with me... in my heart... wherever I go... I love you all guys!!!!!!! You're the BEST!!!!!
posted by Titiks @ 10:20 PM |
Saturday, July 08, 2006
Loving you
It's difficult to actually express this feeling of mine. Many things happened without me realising it. Dear, I love you and I will always will but there is always things that come into my life unexpectedly. Beyond my control to actually control it. There is always things that test my patience and tolerance. Sometimes, I am scared to even breathe. These people wanna come into my life when I dun allow it. I am a firm person and I know what I want. I am an individual who stick to my decision but I am only human and there is always things that I can't handle myself. I am glad I found you who loves me. A person who give me a chance to love again. A person who give me hope in my everyday life. Thanks dear for everything. I love you. I really really do.
posted by Titiks @ 10:50 PM |
Wednesday, July 05, 2006
KL Trip
Went to KL with my family and my bro-in-law's family. Met up with my boyfriend's family when we were there. My first meeting with them. It was great. His mum is pretty. Spent my b'day with them. If I were to state everything here then it will be long story so I am not going into details.
I had fun. With my hotel room facing my boyfriend's workplace. Sigh.... the weekend ended so fast without us realising it. I miss him and his family. I dunno that I will love him this much. I am still scared to love someone after what had happened. I am really really afraid that it will happened again. But, I really hope that he really do loves me as how I love him till eternity. I do not want to lose him. I never did want to lose him. He made me see the bright side of things. He made me change the way I see things. He may be 'blur' at times but that is the cute side of him. I do not want someone to be clever all the time. I hate 'smart alec'. He is just fine. Just fine for me. Hopefully he would remain faithful to me just like I thought he is now. If he ever were to betray my trust; just like anybody else; I dunno what I would do. Maybe, I would be single for all my life.... yea, maybe.....
Nwae, he is coming to Singapore in August. Date to be confirm. Duh! My dad keep on saying, 'Not another abg n kak maya pls'. Hehe... He is referring to my cousin and his 'wtb' (wife-to-be). They met up once every week or every 2 weeks! And my cousing lives here while she lives in Jakarta! Luckily they are getting married. If not.... haiz.... the flight will make lotsa money. Duh!
I can't wait for him to come here nwae. I miss him so much and it is only days after we last met.... Haiz.... Dear, I love you. I love you so much!
posted by Titiks @ 10:16 PM |
About Me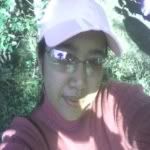 Titiks, born on 1st July, gainfully employed in an architech firm. Sometimes happy, sometimes sad but hey, I'm only human!
Previous Post
Archives
Links
Leave-me-a-note
Vidz