Sunday, March 19, 2006
How was I to know?!
My friend, how was I to know about your feelings? I had always thought that it was one-sided. I had always thought that you will never have any feelings for me. How was I to know? Why must you confess only now? When you went missing for those three miserable weeks... I thought, that's it. And when you came back to me, though I'm glad.. I know that we weren't meant to be. And so, I remember you and will forever treat you as my good and best friend. You were always there for me when I am happy or sad. You had been and will always be the first to know about my updates in life and what I did for the day. You are the reason why I am still standing here and smiling. And so, you are my friend. My best friend. But how was I to know that this heart will jump again when you mention about your feelings? How was I to know 'I like you the way you are' is the way you confess your feelings to me? And now you wanna wait for me? What for? I have a boyfriend who loves me. He really loves me and is afraid of losing me. Why should I not be with him just because you have feelings for me? Dear, let me get this clear.... Liking a person doesn't guarantee love and I want you to realise that our feelings are never meant to be told....
posted by Titiks @ 10:12 PM |
Monday, March 13, 2006
Miss him... too much...
Abang,
Yan tak tau betapa Yan menyayangi Abg hingga Yan bertentang mata dengan Abg. Yan tak pernah terfikir cinta Yan ini akan menjadi sedalam ini... Abg, Yan amat menyintai Abg. Dengan Abg, Yan pelajari erti rindu, kesetiaan dan percintaan yang sebenarnya. Abg juga mengajar Yan erti kesabaran yang Yan tak pernah ada selama ini. Abg, Yan tak tau bagaimana kehidupan Yan sekarang tanpa Abg disisi Yan. Abg, percayalah... walaupun kita dipisahkan beribu batu... Yan akan tetap menyayangi, merindui dan menyintai Abg. Abg.... Terima kasih kerana menerima Yan seadanya...
posted by Titiks @ 12:05 AM |
Friday, March 10, 2006
Going Back
I juz got back... I sent him off at the railway station. I felt like crying parting with him... Initially, he didn't say goodbye to me. He said goodbye to everybody else except for me??!!!! Ridiculous!!! But, however, he called me up after he went in. By that time, I am already at the carpark on the way to the car. He said that he wanna meet me before he go. We meet up at the gate entrance to the train. When I hold his hand again... I dun feel like letting it go. We hold on to each other's hand very tightly. He kissed on the cheek and I know that he got to go. I fight back my tears and I dun wanna let it flow. I know that once it flowed, it will be neverending but he called me up again and cried saying how much he loves me and miz me.... Tears came rolling down my cheeks n I tried very hard to wipe it away. I have no appetite to do anything and tomorrow.. I gotta work... Oh gosh!!! I dunno that I will love him this much!!!
posted by Titiks @ 3:01 AM |
Wednesday, March 08, 2006
What!!!! Wateva!!!!
I hate it!!!!!!!!!!!!!!!! He is suppose to go back on Monday (13/3) and now he called me to say that he is going back tomorrow juz because his papa called up and asked him to go to the interview on Saturday!!! What the....??!!!!! I am so pissed off!!!! I can't stand it anymore!!! I dunno if I should be happy or sad cause I will miz him.. God knows when I will get to see him again!!! Oh God!!!! I start miz him...
posted by Titiks @ 11:52 PM |
Tuesday, March 07, 2006
Pissed Off!!!
I am so pissed off today... He is supposed to stay with his uncle this weekend so why the hell have he to stay over his godparents house? I dunno if I am being unreasonable here but to whoeva knows wat is going on... I dun think so I am... I juz dun like them although I never meet up with them but from the way he say it.. I juz dun like the way they treat him when he says he wanna come here. Idiotic family and now his uncle wants him to stay over in their house.. I juz hate it!!! I told him dat if he insists in staying over there then I will stop saying 'I love you'!!! (But I never did say that I stop loving him... hehe..)
posted by Titiks @ 11:44 PM |
Friday, March 03, 2006
Aiyah!!!
He is coming tomorrow and I have to fetch him from Tampines after work and then come to my house; change and go to the zoo with my sis and bro-in-law. On sunday... going to Sentosa with him, mag n her fren.. Monday is his birthday.... dunno where to celebrate... Aiyah!!! I will have a tiring weekend..... But can't wait to meet him.... quite nervous... hehe!!!
posted by Titiks @ 11:35 PM |
About Me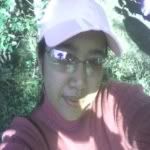 Titiks, born on 1st July, gainfully employed in an architech firm. Sometimes happy, sometimes sad but hey, I'm only human!
Previous Post
Archives
Links
Leave-me-a-note
Vidz