Monday, November 20, 2006
Me and You
Reading my blog from the start makes me think back about the past. About my frens who comes and goes as they wish. The people who makes me sad and you who is always there for me since we were frens. Looking back to the year that we lost contact. I am sad and now I am scared. I am afraid of losing you. I love you so much as a friend; as my boyfriend; as my fiance-to-be and as my future husband. I sayang a lot more than you think I do. I do not want to see you sad just like you did in the past. As much as I love you, you loved me enuf to make me last thru my days. You never fail to make me laugh and smile always. I really do not know what I would do without you in my life. I am glad God had sent me nobody else but you. For you are the one that I want to be for the rest of my life. For you are my best friend, my good friend, my darling boyfriend, my beloved fiance and my wonderful future husband. I love you for who you are and what you are. Insya'allah, we will be together till eternity and only death can separate us. Till then, I will love you with all my heart and will be faithful to you just like how you are to me. I love you darling.... I really really love you.
posted by Titiks @ 10:22 PM |
Friday, November 17, 2006
What the 'F' now?!!!
She stepped out of the house as she still have respects for 'her'. She do not want to show her disrespectful in front of 'him' but when she returned and thot of saying sorry, she got a scolding again. When she is at the doorstep of heaven, they dun even bother about her. She struggles for her life and only her mum was there. The rest just look at her and went to their room. She even heard her dad says that she is a burden when she is angry. She is but a human being who have feelings. She felt embarrassed to be scolded in front of 'him' but nobody bothers. When she went down to calm her mind, he went down; not to console her, not to cry with her, but to scold her. She felt sick and lousy enuf. She cried the whole night. Everybody hates her. Everybody despise her. She wonder why God never take her away when she is in the brink of death. He might just as well take her life away so that she won't be a burden to anyone and so that nobody will be angry with her again and that HE save her from the embarrassment given to her. But nobody bothers. NOBODY!

Don't say that you bothers about others when you don't even ask how is their day and don't say that you care when you are not there to give them a listening ear when they are angry, when you make her feels worse when she is lousy enuf, when you don't console her when she is sad.

Your feeling is BULL SHIT!!!!!!!11
posted by Titiks @ 10:51 AM |
Monday, November 13, 2006
Weekends
Saturday
He came early in the morning to get ready for our Hari Raya visiting. Went to our first house in Bedok. It is his fren's mother's house. He used to stay there. When we reach there, auntie saw me and says she miss me. Hehe... I miss her too actually but just keep mum about it. Pity her. She stays alone although she got six children. She prefers to stay alone anyway... mak mana nak busukkan anak kan....
Nwae, we went to 'H' house after that. It was very near. Just five minutes walk. Then we proceed to my ex-colleague's house in Tampines. Caught in the rain. Both of us got a terrible headache when we reach home. End up sleeping. He needs to work night shift sumore. Haiz...

Sunday
He came early in the morning again. From work now. We rush to Darul Arqam for his conversion course. Funny thing is, we went into a wrong class. Hehe... he end up learning what he had learnt but it is a good thing though. He can refresh his memory. Alhamdullilah. God open his heart to embrace Islam. He can't wait to be a Muslim and he is eager to learn everything. Take things slowly. I do not want him to stress out and afraid that it will be too much for him to handle. Insya'allah. God will show us the way to the right path. It will all takes time. Don't bother about how people stress us about things. We need to take things slowly. One at a time. Can't rush him either. He is but a new relative in Islam.

Monday
Well, he went to work. I went to work. Another week missing him. Another week thinking of him. I love you my darling and I will always love you until the end of time....
posted by Titiks @ 10:26 PM |
Sunday, November 05, 2006
Hari Raya Celebration 2006
Had an open house yesterday. Invited my frens, ex colleagues, his cousins and my cousins. It was a busy day for me. Tiring day for him n my mum. He helped my mum in the kitchen while I was busy entertaining the guests. At the end of the day, we manage to pose for a picture.
First Day of Hari Raya
Posing for Fun! Very 'mentel'
Me and Beloved Darling
Full Pose
We still can afford to smile though we are very tired. We went back to Simei in the morning to get his uniform and then we went out. Our last stop is at Singapore Post, Paya Lebar. Went to eat at the Kopitiam. Usually we will buy together and find a table together but he treat me extra nice today. He went to order and he gave me a kiss on the forehead after he ask me to find a table and sit first while waiting for him. He went to buy my favourite drink without even asking me. How sweet!!! He remembers what I like and he knows I don't eat much so he did not nag like last time when I can't finish the food. I love him and alhamdulillah.... I thank God for helping me and giving me strengths and hopes to be with him. I love you darling...
posted by Titiks @ 11:12 PM |
Thursday, November 02, 2006
Sadly to say...
They had a great time together. Everytime they meet is like heaven to the girl. She loves him a lot but what happen the day before? Nobody knows. Even the girl is confuse. The handphone rang a message. He was shock. His face change. She felt something not right but still she wants to respect her privacy and she do not want to spoil the moments. She treasured every moments they are together. But her feelings? She still can't deny it. He only read it when the girl went to the toilet.
It rang again for the second time. She ask him who message him and he said it was his colleague asking if he is working tomorrow. When they are going off, he read the second message. As usual, she wants to read it with him but for the first time, he quickly face his back towards the girl with a shock face. He don't allow her to read. She felt like asking but she knows there is no point in asking.

He told her he want to go clubbing on Saturday. She hates it but what can she say? Stop him from going? What can she do? Beg him not to go? Tell him that her parents won't like it? She prayed to God to help her go through this tough moments. She is but a girl. A girl that lacks everything. Why is it so difficult for her to have a taste of happiness?

God, please help me. I know it is difficult to change a person. Therefore, I am asking for your help to just let me go through this difficult moments with patience. Help me to guide him. Help me to change him. Before I closed my eyes; before my times is up; help me see that he will be a true muslim.... That is the only wish I afford to have. Only you can help me and only you can give us guidance. Please....
posted by Titiks @ 11:08 PM |
About Me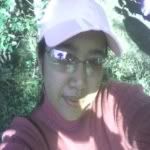 Titiks, born on 1st July, gainfully employed in an architech firm. Sometimes happy, sometimes sad but hey, I'm only human!
Previous Post
Archives
Links
Leave-me-a-note
Vidz