Tuesday, June 23, 2009
-
First day of audit had been hectic but we gone thru it. It makes all of us realise how close we work together and that we can make it as a team.

She made up her mind dat she will not contact him after all these ends. They dun have reason to contact each other anyway. She will just lead her normal life without anybody and just her priorities. No more headaches and no more heartaches....
posted by Titiks @ 10:24 PM |
Thursday, June 18, 2009
Being Sick and Tired
I am sick. Maybe due to extreme tiredness. Thought I can rest today but I need to send him to get his singpass. Why must it be me who send him? I am sick alright. Well, that's my job maybe. Drank lots of mineral water all the time. 2 bottles within 2 hours. Teh-o teh-o and more teh-o... not been drinking coffee. Hate coffee when I am sick.

She had made up her mind to forget him totally and as much as possible to avoid him but why is it that she has to meet him when she just about to forget him? She wants to move on with her life but why can't she? Tied up with work and her kid. There is just no way... just no other way....

All she wants right now is for peace in her mind and her everyday life.....
posted by Titiks @ 10:46 AM |
Sunday, June 14, 2009
Stress
Do I have to go through this again? Just as I predicted but I did not think that it would be this fast. I am stressful enough at work. Audit is just in a week and I am not ready for the conversion. How am I suppose to do this?

I have to do this again. To go to a place that I hate to go. To see the faces that I wouldn't thought that I would see in my whole life. But guess that I just have to do it. He had destroyed everything that I have. My happiness, my future, my status and most importantly, my trust to others. And in return, the people around me have to try extremely hard to win my trust.

Mister had been blowing hot and cold. We had not been talking that much since we met. Just a few calls of professional talks and like... 'busy? hahaha!' I think it is just better for me to totally forget about it and for the moment, I just concentrate on my audit and other important stuff. We'll see if I have the time for others. Moreover, my daughter is my priority and she is the reason that I breathe and the reason that I still believe...
posted by Titiks @ 1:55 AM |
Thursday, June 11, 2009
Of all times and of all places...
Yea... of all times and of all places.... worst still.... of all people.... why does she have to bump into him when she is with her family? To make things worse, he came back down and wanted to be introduce to the family. Till now, she is still shock by the situation. She felt weird but sort of happy to see him after a long time and after much avoidance. To her, his concern is nothing but just sympathy.

But... on that day, it just felt different. Her heart stops without her knowing. Happiness and fears had all been mixed up. Everyone says that he do knows how to make use of the opportunity to be introduced to her family but to her? She dunno.

The next working day, they talked over the phone. Nothing about the meet though both wanted to talk about it but it is only professional talks that was been heard. If he ever to ask her out again, should she say yes?

Still pondering...
posted by Titiks @ 10:01 AM |
About Me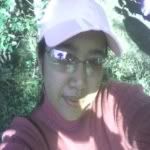 Titiks, born on 1st July, gainfully employed in an architech firm. Sometimes happy, sometimes sad but hey, I'm only human!
Previous Post
Archives
Links
Leave-me-a-note
Vidz