Friday, December 31, 2010
U...
You....
What are we? I dunno...
After those trips that we been to.. our first trip out of Singapore and Malaysia. I love those moments. If only I could turn back the time, I would want it to stay that way. I did not say it to you anymore. Like you've said last time, why should we say it when we can show it which is more meaningful.

I understand every word and gestures of yours when we are watching the movie. The remarks and stares that you gave at every dialogues and actions; I understand it all and at times, I was wondering why am I with you. Why did I choose you? Then again, I realise that I do love you from the day we met till now. Are we meant to be together? Are we meant for each other? I dunno. I really don't. I am scared to the point that I almost gave you up. To the point that I wanted to run away. I dun wanna be hurt again but at the same time, I dun wanna lose you.

U.... Please give me a sign. A good sign for me to at least know that you love me too. Though you had shown it but I rather you say and mean it... And though you had told me but I wanted to hear it once again without me asking. Can you ever do that? My dear.....
posted by Titiks @ 10:44 AM |
Thursday, December 30, 2010
My daughter
I thank God for giving you to me. It's the best thing that had happened in my life. I am sorry for not able to give you a complete family and I have only myself to blame for that. I can't tell you how bad he is as I want you to love him as how you loved me. My dearest daughter, you're the only person that keep me going strong; the reason for me to keep living on. I am still alive and kicking thanks to you. You give me life as how I had given you; yours. I love you dearest.. Mama love you..
posted by Titiks @ 1:22 AM |
About Me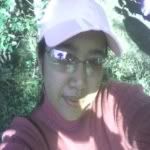 Titiks, born on 1st July, gainfully employed in an architech firm. Sometimes happy, sometimes sad but hey, I'm only human!
Previous Post
Archives
Links
Leave-me-a-note
Vidz