Thursday, February 21, 2008
Galau
Perasaan ini...
Apa maknanya?
Ku takut untuk menyebut apa maknanya

Bukan karena ku takut salah
Tetapi ku takut benar apa yang ku rasa

Pedih yang menghujan di sanubari ku
Hancurkan keyakinan yang menjadi kekuatan ku

Aku jatuh lagi....
Sekali lagi jatuh....
Untuk sekian kali namun kali ini aku galau...
posted by Titiks @ 10:25 AM |
Terlalu Cinta
Jangan dekat atau jangan datang kepadaku lagi
Aku semakin tersiksa kerna tak memiliki mu
Ku coba jalani hari dengan pengganti dirimu
Tapi hati ku selalu berpihak lagi padamu

Mengapa semua ini terjadi kepadaku?

Tuhan...
Maafkan diri ini yang tak pernah bisa menjauh dari angan tentangnya
Namun apa lah daya ini bila ternyata sesungguhnya aku terlalu cinta dia....
posted by Titiks @ 10:02 AM |
Thursday, February 07, 2008
What happen in my life and a story.....
A sad event: My granny had passed away last Saturday. I missed seeing her for the last time by a minute. I went out dat fateful day and I was delayed as I wanna buy drinks for my mum. For the last time, I bathed my grandmother and make sure everything went smoothly. Dat is the last thing dat I can do for her at least. She dun really recognize me after she was bedridden. Therefore, by helping her last bath, I was hoping at the very least she remembers me. I miss her a lot. A real lot. Everyday I fight back my tears. I do not want anybody to see my weakness. My cousin told me dat I am the strongest among them as I manage to stand n bath my grandmother. But they do not know wat happen behind that door. I was crying. Very badly. I touch her face, her body, held her hand tightly. When they are covering her hand, I dun wanna let go! Cos I noe dat is the last time dat I am able to hold her hand. Nenek, titik tak sempat nak minta maaf dgn nenek. Maafkan titik nek... Before she passed away, I told myself dat at least I wanna her to call out my name at least once before she goes away. But I never did hear her voice even. I missed her a lot. A real lot! Nenek, semoga rohmu dicucuri rahmat. Kau tetap akan ada di dalam doaku. I love you nenek.

A story: A is a guy and B is a girl. Their friendships is like many others. However, dat friendships dun last dat long. They fall for each other unknowingly. Very deeply indeed. They noe dat they can't be together but they are still hoping and praying dat one day, they will be together; have a family and be happy. A happiness dat they nvr felt. Will their prayers be answered? Or will they end up being the unhappy party? This happens to a fren of mine. They love each other very much. Everytime when I see them together, I myself can feel their love for each other. They are inseparable. But due to circumstances, it is impossible for them to be together. How sad can it be when you can't be with your loved ones...
posted by Titiks @ 11:59 AM |
Friday, February 01, 2008
My nenek
Nenek is sick and is in critical condition. She got worse this morning when my sister went overseas with her hubby. I am afraid that she will go before my sister comes back. Nenek had not been recognizing me and its gonna be a year since she last call my name. Nenek nvr even look at me. All I want now is for her to at least hold on till my sister comes back and to call out my name at least once before she go to a better world. But right now, I am asking for too much, aren't I??

Please pray for her recovery. I dun expect her to be well like last time but at least she can eat and talk to us. I miss her voice, her hand who use to feed all of us, and I miss her... I really do...
posted by Titiks @ 11:49 AM |
About Me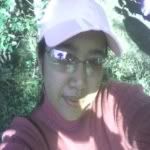 Titiks, born on 1st July, gainfully employed in an architech firm. Sometimes happy, sometimes sad but hey, I'm only human!
Previous Post
Archives
Links
Leave-me-a-note
Vidz