Sunday, October 24, 2010
Singapore-Incheon-Jeju
First trip to South Korea.
First time away from Ratu.
First time away from him.
First time I am separated for 9 consecutive days away from my family.

This shall mark a history of my life.

It's 12:40am Korea time. Raining, pouring and I can hear the waves and for once, I thought it was thunder. Stupid me. Haha..

I miss Ratu very much. I miss my whole family and him. I can't describe what I am feeling right now. As much as I love the weather here, I really wish to be in Singapore. At the warmth of my loved ones.

22nd October 2010 - On half day and MF fetch me from work. When I left his car, I could see his red eyes and tears but I did not ask as I noe dat he feels what I was feeling then. MF, I am sorry. So sorry. I never wanted to let u feel how I felt last time but you never say it. You never did.

MA send me to the airport. Took photos and we depart to Seoul. Saw 2 of our company operators and they give us drink in the morning when we reach seoul. Had breakfast and lunch in Gimpo Domestic Airport, then we depart to Jeju International Airport. Check in to Jeju Seoul Tourist Hotel and here I am! Typing this blog.

What's the plan for tomorrow? Not sure yet but wanna buy souvenirs... lots of it with love....
posted by Titiks @ 12:35 AM |
About Me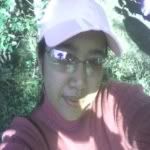 Titiks, born on 1st July, gainfully employed in an architech firm. Sometimes happy, sometimes sad but hey, I'm only human!
Previous Post
Archives
Links
Leave-me-a-note
Vidz