Saturday, October 28, 2006
Christopher Lee
Remembering what happen last time makes me feel guilty. Without me realising it, I had disappoint him once. He did told me to wait for him and to trust him but I can't. I did not wait for him nor did I trust him. I move on with my life when we lost contact bearing in mind dat he would not fall in love with a girl like me. How was I suppose to know that he wants to reveal his feelings upon my return. But we lost contact. Heaven make a joke out of us. We are so near but yet so far. We make one big round before we get back to each other. Taking it positively, maybe if heaven did not make this joke, if we had not make one big round in this life, we may not appreciate each other like how we appreciate each other now. I am one damn fool in my love life. I love him then but I do not trust him. But right now, we are honest and trust each other. There maybe doubts but we settle it peacefully. No relationships run smoothly but alhamdullilah... god show us the way. The tears that flows are tears of happiness. I do not want to lead my life in any other way. This is the happiness that I had been finding in my life. He is my happiness. I love him so much and I do not want to lose him. That time when we were still friends, I told myself. I do not want to give him up just like how I did last time. I do not want to repeat the same mistake again. I do not want to live without him in my life. I do not want to lose him again. I believe he is the one for me. I believe my heart. I believe in god and I believe in him. I love u darling...

F, tidak ku sangka ku dapat melupakanmu akhirnya. Perasaan dendam dan benci itu tiada lagi dalam hatiku. Tetapi aku takkan dapat melupakan kata kata kesat mu terhadap ibuku. Aku takkan dapat melupakan betapa kau sakiti hati kami. Akan ku simpan semua itu sebagai satu pengajaran dalam hidupku. Tidak pernah aku berdoa agar kau dibalas serupa di alam perkahwinanmu tapi ternyata Allah maha Besar. Aku kan sentiasa mendoakan kesejahteraanmu dan kebahagiaanmu sebagaimana aku telah berdoa untuk beberapa tahun ini. Apa yang aku kecewa di dalam perhubungan kita dahulu, kenapa aku serahkan segala kepercayaanku dan kenapa aku menghabiskan usia remajaku untuk bersamamu. Mungkin ada hikmah disebalik apa yang terjadi. Cukuplah aku dituduh merampas kekasih orang diawal perhubungan kita dan cukuplah aku dituduh ingin merampas suami orang di akhir perhubungan kita. Kau mengajarku erti percintaan, erti kepalsuan.... akan ku semadikan semua itu hingga ke akhir hayatku. Bahagialah dikau bersama isteri dan anakmu...
posted by Titiks @ 12:36 AM |
Friday, October 20, 2006
Geylang Bazaar
Geylang Bazaar?? More like Geylang Bizarre! Crowded but still nothing much to see. Went with my gf, Ratna. Wanting to buy my Hari Raya shoes which I got it at last. Then wanting to look for her selendang and baju kurung for her little girl but never got it. She wants to wait for Syam.

He is on duty yesterday and we saw him. Manage to buy him dinner and accompany him on his smoking break. I miss him too much and I wonder if he can meet me tomorrow before going to work but I understand if he can't. I mean he is very tired and I need to understand that. What is this amount of sacrifice when he is going to be my fiance and hubby. I think this is all worthwhile. I love him so much and I would never want to lose him.

I told Ratna about 'her'. She never contact me anymore and when I ask her for an outing together, she said she is busy. I thought she is really busy but she is avoiding me. She changed since she knew I'm getting engage. This coming Friday on the 27th is our gf's b'day and she will have a b'day party. I have to go since she is my good friend. I told 'her' that I wanna go with her but she told me she got church and she wants me to follow her. What the ....??? She is against the idea of him converting but who cares what she thinks? I mean at the end of the day, he is getting married to me and flirting with my bf is a NO NO! Even if she is my best friend but a friend would never do that. Girl, I am talking about you. Knowing you for 5 years had made me known your character better than you do urself. Dun let me hate you cos you are the last person in this earth that I wanna hate. You had been there for me during my darkest moments and I hope you will be there for me on the happiest journey in my life. I still regard you as my friend and I will still pray for your happiness. Getting married won't let me forget my friends especially you.

Juz remember dat my friend.....
posted by Titiks @ 1:16 PM |
Sunday, October 15, 2006
Hopefully...
Everything seems normal but she knows he is still angry with her. You can never lie to a person who loves you. They juz knew how you felt. Therefore, he can't lie to her though he is a good liar. A liar to his emotions. He talk about everything as if nothing happened but she knew.... she knew.... she juz knew. Sometimes she wish how he could be like 'him' but it is impossible. They are two different individuals. He will be very busy with his work and she can't meet him. Nothing would permit them to meet this week. She miss him. She miss him so much but there is nothing she can do except to pray that this week will end fast and they will be together again. How she wish she can meet him now....... She loves him..... very much.....
posted by Titiks @ 10:54 PM |
Saturday, October 14, 2006
Dun mean it... really dun mean it....
The tears juz won't stop flowing. She made a lot of decisions within a few days just to get a cold shoulder from him. Juz because of a stupid joke that they made together. Now she is crying non stop and nobody listen to her tears flowing. Nobody. He blames her for it. He blames her for what happened when she had done everything that she could. She really dun mean it. Why must he keep on blaming her? She is really tired. Tired of everything. At times, she wish she is dead. She should have been dead a long time ago. But she lives for him. He gave her hope to live again but why..... why he blames her? He dun even noe she is still crying. Crying by his words. Crying by everything that happened. Will happiness really awaits her??? Will she ever find happiness at the end of her journey in life? She prayed very hard that he is her happiness and until now...... she still wish for the same. The same wish that she had a year ago for him to be her happiness....
posted by Titiks @ 6:51 PM |
Friday, October 13, 2006
World Trade Centre
Juz came back from a movie. Watch 'World Trade Centre' with my darling Chrisz, his cousins and his one of their wife-to-be. It is quite a sad show. Showing real footage. At first, when I watch it, I nearly regret cause the pain of watching people jumping down is still there. However, at the end of the story, I learnt something. About friendships between fellow colleagues. About not taking your loved ones for granted. Always tell them that you love them before it is too late. Talk to your spouse before you leave the house everyday cause if something were to happen to you, you will miss everything about them. Live your day like it is your last. Make full use of every moments. My dear friends, I love all of you. To my family, I will never stop loving you. To my beloved future fiance, you are my world, my life and I love you for being you and nobody else. I love all you people!!!
posted by Titiks @ 1:49 AM |
Sunday, October 08, 2006
Why?
While playing the net, he told me to sit on his lap as he got something to tell me. Before sitting, I asked him what is it? Then he told me that nevermind he will talk to me when he reach home. Questions filled up my mind. He sit on my sofa and close his eyes. I asked him again what is it that he want to speak to me about. He juz kept mum and said that he had forgotten what he wanna talk about then he lean forward with his hand on his head. He sat again at the computer table and watch tv. His face turns red and his eyes turns reddish and watery...

Earlier in the day, he did something that doubts me. So secretive. I was wondering why and who. But I put my doubts away as I do not want to distrust him. At least if not as a gf, I trust him as a friend. However, I do not trust F. What the heck even wen F is engaged. I mean as somebody's fiancee, what the heck you messaging other guys in the middle of the nite and at the wee hours in the morning? And asking to meet when he had clearly stated he is with his fiancee? That's ridiculous. I trust him but I never trust a b***h by the name of F!!! What the f**k??

And so he message me when he is home and at last he pop out the topic! He said, "It's not say I'm jealous or what but why do you still keepyour pics with your ex?" I was stunned. I thought he wouldn't check and I thought he dun mind (which of cos is a foolish thing for me to think that way though). But still!!!! Well, ok... but did he cried? Why is his eyes red and watery? Wanna say he sleepy but he never sleep when he got back home. He still message me. Hmm..... left for me to wonder..... My darling future fiance..... haiz....
posted by Titiks @ 11:08 PM |
Saturday, October 07, 2006
Missing Him
God knows how much I miss him. If only he knew.... he wouldn't be so blunt about it. Yea its true that we are getting engage but that does not mean we should stop missing each other. I really miss him. I really do. But.... if only he knew.....
posted by Titiks @ 1:42 AM |
Thursday, October 05, 2006
10 February 2007
He had confirmed the date of engagement to be on the 10th of February 2007. Initially, we thought of doing it on the 17th of February 2007. However, we realise that it falls on the eve of chinese new year and as our friends are chinese, we just have to respect that they will be having reunion dinner. Haiz..... time flies and without knowing it, it's October. Still thinking if I can get leave for my cousin's wedding. We'll see how then....
posted by Titiks @ 10:16 PM |
Monday, October 02, 2006
My weekend
My weekend was a bit tiring especially on a Saturday. We plan to leave the house after my Zohor prayer but ended up leaving early cause his cousin, Sean called up asking to meet. So we ended up meeting Sean and his friend in Far East Plaza. Left there about 3.30pm to go to Darul Arqam. He wanted to register for the convert's course. Smileys.... Then we head down to Bugis to survey for our engagement rings. Went to a few shops namely Goldheart, SK, Lee Hwa and Soo Kee (dats all I remember). As both of us wants a pure platinum, it costs quite a bomb for an engagement ring. So, we juz ask for their namecards and the code for the ring that we like so we can decide later. Hehe.... Went to Kampung Jawa after dat. It was not in our plan initially but as there is still time to waste, we went there. We juz thought of surveying for a cloth to be made as my engagement gown but end up buying it at last as it was nice... damn nice when the put it on me. It flows perfectly just like how I wants it to be. He loves it too....



My Kain
On Sunday, he spent the whole day with me again. And today, I miss him again.... miss all his nonsense... hehe.. Love him so much.... my future fiance....
posted by Titiks @ 11:25 PM |
About Me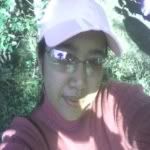 Titiks, born on 1st July, gainfully employed in an architech firm. Sometimes happy, sometimes sad but hey, I'm only human!
Previous Post
Archives
Links
Leave-me-a-note
Vidz