Friday, November 13, 2009
Craziness
This is just crazy. I made a mess in the morning giving hell to my AGM. He is a nice person but I am just so stress with work.

I talked to him this morning due to a car fine. I can feel the anger in his voice. Maybe due to the incident last night. I really dunno. Is he that petty? I dunno. Nwae, I told him that I will wait for his call tomorrow and he told me... wait again? sorry..... Why did he have to say sorry? Wait again? I always did dat didn't I? The waiting game. I played with it maybe since I was born. My life, my destiny might be just like this. I should be running away from him but there is just this magnet between us that makes us so inseparable. I have to go away from him. Let me just go away....

Anyway, my office staffs are having picnic this Sunday. Oppa ask me to call one of our engineer if he want to follow us and so I just picked up my courage just now and surprisingly he said yes! Now I am nervous. There is nothing between us. I just look him up as a colleague. I like the other person but seems like Oppa dunno about it. Nwae, I hope it won't rain this Sunday and everything goes smoothly. I really hope so.
posted by Titiks @ 12:12 AM |
About Me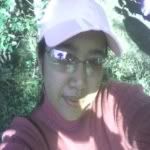 Titiks, born on 1st July, gainfully employed in an architech firm. Sometimes happy, sometimes sad but hey, I'm only human!
Previous Post
Archives
Links
Leave-me-a-note
Vidz