Monday, July 10, 2006
No mood AT ALL
I got no mood today to do anything today. I am tired and stress. Got the myasthernia attack again. It really hurts. Ate my medicine but doesn't work. It had never work. I dunno why there is the medicine when the pain still can't be endured. I feel very weak and I got headaches.
I dunno if it's just illusion or wat but I thot I saw my secondary school fren, Minraj. But at the second thought, he went back to Nepal. I dun really know if its him cos I'm in the bus and he is at the opposite side of the road. I do not have any contacts of my Nepalese friends. They are the best friends that I had ever known. Last heard, Sumika is married and pregnant and that was like 4 to 5 years ago. No news of Rachya and Amit. Suman came back, I think. That was what I heard from Kak Nurul, my secondary school best mate. Minraj? Went back to Nepal but was told by him years ago that he would want to come back here to be the Gurgas police squad. Then.... everything went quiet and everybody leads their own life. I miss them. I really really miss them. They are my friends and they will always be my friends. They are the friends that I never quarrelled before. They respect me as how I respect them. They are by my sides when everything else falls apart. They will always be with me... in my heart... wherever I go... I love you all guys!!!!!!! You're the BEST!!!!!
posted by Titiks @ 10:20 PM |
About Me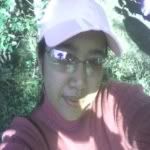 Titiks, born on 1st July, gainfully employed in an architech firm. Sometimes happy, sometimes sad but hey, I'm only human!
Previous Post
Archives
Links
Leave-me-a-note
Vidz