Sunday, June 18, 2006
Happy Father's day!!!

Happy Fathers' Day to all Dad especially to my dad! Cooked for him fish curry. Supposedly fish head curry but there is no fish head in the fridge so I make do with the rest of the fish's parts. Haha!!! My sis cooked her no-name 'own style' noodle. Its nice!!! I love it. Yummy Yummy Yum!!!!!
Got a headache and been sleeping and eating the whole day.... wanna go and sleep again.... Yawnz!!!!!!
posted by Titiks @ 10:43 PM |
About Me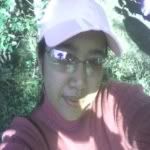 Titiks, born on 1st July, gainfully employed in an architech firm. Sometimes happy, sometimes sad but hey, I'm only human!
Previous Post
Archives
Links
Leave-me-a-note
Vidz