Thursday, June 15, 2006
Friendster
He actually message my sister in friendster??!!!! I dun like it when some guys trying to get close with my family when I am not close to their family. And yes I am talking about my boyfriend again. He actually message her asking if I am back or not?? That's ridiculous!! Macam lah orang nak lari mana sampai tak message dia. And who is he to ask my family about my whereabouts??? Suka tak kalau aku tanya mak kau whether kau da balik ke belum?? Risau tak tentu pasal. Tak faham kape org kerja? And orang tak suka kalau u tanya-tanya family orang pasal orang.... Ada faham?? Kalau faham..... pergi terjun!!!!

And another thing..... suka sangat minta maaf bila bukan salahnya. Tapi bila orang fikir salah dia... dia tak minta maaf. Yang lebih teruk sekali.... minta maaf tapi masih rasa tak bersalah... lepas tu buat apa minta maaf? Bila orang nak bilang sikit cakap orang cari gaduh.... bagus la tu. Nak orang diam je kan.... fine orang diam!!!!! Jangan nanti orang diam suruh orang bebual pulak!!!
posted by Titiks @ 10:49 PM |
About Me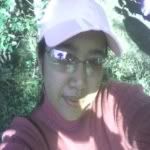 Titiks, born on 1st July, gainfully employed in an architech firm. Sometimes happy, sometimes sad but hey, I'm only human!
Previous Post
Archives
Links
Leave-me-a-note
Vidz