Tuesday, April 18, 2006
Life....
I quit my job and tomorrow will be my last day. My colleagues gave me a dinner treat to Genki Sushi today. Thanks to them. Ate Sushi yesterday too during lunch. Another colleague treat. Will start my new job on Monday but seems dat dis week will be a bz week for me. Today, dinner with colleagues... tomorrow gg to my uncle's house.... on thurs.... gg for massage then meeting my fren to settle some business stuff and friday gg for hair rebonding..... Yawn!!

Gd Nite Guyz!!!
posted by Titiks @ 11:39 PM |
About Me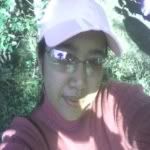 Titiks, born on 1st July, gainfully employed in an architech firm. Sometimes happy, sometimes sad but hey, I'm only human!
Previous Post
Archives
Links
Leave-me-a-note
Vidz