Thursday, February 02, 2006
Like everyday....
He told me dat our relationship is never a mistake. Breaking up is.... I dunno if meeting him itself is the mistake. I never thought dat our relationship is serious because I never love him. He is nice to me. Last time when I'm still finding for a job.. he is the one who send me for almost all the interviews. He is still schooling and I do not wanna have a relationship with a 'schoolboy'. No doubt he is my age but 'guys are late matured'...
I think I gonna have my migraine again. Got a headache just now while at work. Doing the worker's salary.. A real headache. I dunno how the worker count his salary dat can add up to 27.7 working days! Can you imagine? 0.7 working days? How's dat? Haiz... got to do it all over again...
Had dinner with him just now. Didn't talk much. I think dat we can't click cos I dun have any topics to talk about. He is so full of himself. Talking about his company and the people dat he dealt with. I dunno why on earth do I meet up these people...
He is suppose to come to Singapore on the 24th this month but was postpone yet again. I dunno if I am eager to meet him but whatever it is.. he is still the 'special one' to me. Hopefully, he came by soon so that I can just 'get over and done with'! Ahaks!!!!!
posted by Titiks @ 11:19 PM |
About Me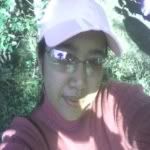 Titiks, born on 1st July, gainfully employed in an architech firm. Sometimes happy, sometimes sad but hey, I'm only human!
Previous Post
Archives
Links
Leave-me-a-note
Vidz