Wednesday, February 01, 2006
Haizz...
Received a lot of 'ang pow' today from my bosses n colleagues. Haiz... gg rich... hehe...

Felt relaxed today. Bought a present for my bro-in-law..
Another long day for me tomorrow..
Wish me the best!!
posted by Titiks @ 10:42 PM |
About Me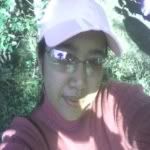 Titiks, born on 1st July, gainfully employed in an architech firm. Sometimes happy, sometimes sad but hey, I'm only human!
Previous Post
Archives
Links
Leave-me-a-note
Vidz