Friday, December 23, 2005
Restless!!!
I just wanna be alone now. Free from everything that is happening around me. I dun feel like doing anything. I feel restless and I really can't wait to get back to work. I juz feel like sleeping now... Maybe after watching 'Love Concierge', I will sleep... Haiz.............
posted by Titiks @ 8:54 PM |
About Me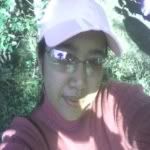 Titiks, born on 1st July, gainfully employed in an architech firm. Sometimes happy, sometimes sad but hey, I'm only human!
Previous Post
Archives
Links
Leave-me-a-note
Vidz