Friday, March 03, 2006
Aiyah!!!
He is coming tomorrow and I have to fetch him from Tampines after work and then come to my house; change and go to the zoo with my sis and bro-in-law. On sunday... going to Sentosa with him, mag n her fren.. Monday is his birthday.... dunno where to celebrate... Aiyah!!! I will have a tiring weekend..... But can't wait to meet him.... quite nervous... hehe!!!
posted by Titiks @ 11:35 PM |
About Me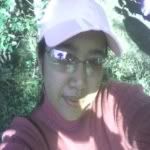 Titiks, born on 1st July, gainfully employed in an architech firm. Sometimes happy, sometimes sad but hey, I'm only human!
Previous Post
Archives
Links
Leave-me-a-note
Vidz