Friday, March 10, 2006
Going Back
I juz got back... I sent him off at the railway station. I felt like crying parting with him... Initially, he didn't say goodbye to me. He said goodbye to everybody else except for me??!!!! Ridiculous!!! But, however, he called me up after he went in. By that time, I am already at the carpark on the way to the car. He said that he wanna meet me before he go. We meet up at the gate entrance to the train. When I hold his hand again... I dun feel like letting it go. We hold on to each other's hand very tightly. He kissed on the cheek and I know that he got to go. I fight back my tears and I dun wanna let it flow. I know that once it flowed, it will be neverending but he called me up again and cried saying how much he loves me and miz me.... Tears came rolling down my cheeks n I tried very hard to wipe it away. I have no appetite to do anything and tomorrow.. I gotta work... Oh gosh!!! I dunno that I will love him this much!!!
posted by Titiks @ 3:01 AM |
About Me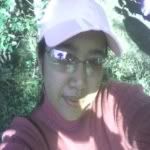 Titiks, born on 1st July, gainfully employed in an architech firm. Sometimes happy, sometimes sad but hey, I'm only human!
Previous Post
Archives
Links
Leave-me-a-note
Vidz