Thursday, July 13, 2006
Beauty Workshop
Attended a beauty workshop organized by Origins. I realised that I need a lot of rest and a less stressful life. Well, I will remember that if the people around me dun stress me. I dun mean my family. They are relaxed. In fact, they had been the ones I will go to when I need to relax especially my dear sister (kena angkat sikit.... bebual dgn aku bila aku kol eh... hehe...). Need to remove my make-up before going to sleep and I think I really need to cut down on fats and go green. Go GREEN!!!!! That's why I live in Singapore!!! Duh!!! Kwang Kwang Kwang!!!! Kkakakakakakakkaa!!!!!
Moving office early August or maybe on National Day's weekend. Been busy with the electrical guy and carpet man! Haiz.... another break??? We'll see.... I want to further my studies but I dun think that will come true. I want my dad to retire so that he can rest. He had been working hard all these years and enduring with his daughters. Well, if he can look after us all these years, why can't us rite? But if that were to happen, I need to give enuf money to them for us to survive a living. I dun have savings and I just wanna start saving. Hopefully by end of next year, I will be having lots of money. Can't disclose how much I will be having but I think would be enuf for my dad to quit his job so that he can work not due to money but because he enjoyed working... Till then... I shall not say much.... Gd nite guyz!!!!
posted by Titiks @ 10:40 PM |
About Me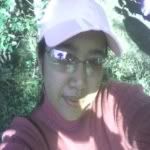 Titiks, born on 1st July, gainfully employed in an architech firm. Sometimes happy, sometimes sad but hey, I'm only human!
Previous Post
Archives
Links
Leave-me-a-note
Vidz