Saturday, July 15, 2006
Beauty Workshop 2 - Tea
Ok Ok!!! Went to another beauty workshop by Origins and now it is about tea. Duh! They gave us drink white tea and black tea. According to them, we can only drink about 3 mugs the size of coffee mug per day. And if we are ???? (I can't remember what), we should avoid drinking tea. Black tea have the slimming effect which I think I need to drink lots of it then... haha!!!!
Before that, I went to Kampung Jawa to buy my cloth to make 'baju' and I think the rest of the day should not be said.... getting paranoid over things!!!! Duh!!! And 'somebody' will ask me, 'Who are u getting paranoid with?' or 'What is paranoid?' Duh!!! Believe me! That 'somebody' will definitely ask that questions!!!!!! Or maybe will ask,'Who is that somebody u mentioned in your blog?'

Duh!!!!!!!!!!!!!!!!!!!!!!!!!!!!
posted by Titiks @ 11:10 PM |
About Me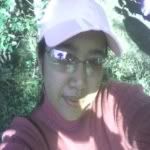 Titiks, born on 1st July, gainfully employed in an architech firm. Sometimes happy, sometimes sad but hey, I'm only human!
Previous Post
Archives
Links
Leave-me-a-note
Vidz