Tuesday, June 01, 2010
Sayang...
Sayang, I tried to deny everything but the feeling is too strong. I tried to remind myself of everything but it takes two hands to clap and we are willing to clap together.

Sayang, sometimes I wonder if we are actually fated to be together. It had been years but we are back together. I am done asking you not to leave me. So, I wun ask again cos you will surely leave me one day.

Sayang, do u remember him? My darling. I hope you won't ask me about him. He comes and goes as he please. I dun mean a thing to him. Therefore, I dun care anymore cos sayang, he is not worth my time....
posted by Titiks @ 1:52 AM |
About Me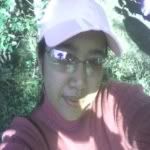 Titiks, born on 1st July, gainfully employed in an architech firm. Sometimes happy, sometimes sad but hey, I'm only human!
Previous Post
Archives
Links
Leave-me-a-note
Vidz