Monday, June 21, 2010
Our relationship
Sayang, what is our relationship? We are too close to be just friends but it is not the time yet to have an official relationship. My dear, I dunno. Our passion and love towards each other grew stronger everytime we meet. I really hope that we can be together forever but it could be too much to ask for at this moment. Therefore, I won't ask anything from you. I wouldn't say the three words until everything is clear between us. I really hope that our relationship will be bless by Allah and that we do have a future together with our kids. Isn't that is why Allah let us meet again? Sometimes I wonder... why we are not together in the early stage? Why now? But I wouldn't want to think that much. I believe Allah has his own way in showing the best for both of us. Maybe we would appreciate each other more now than before. After what we had gone through, we should be happy my dear. We have the right to be happy, isn't it?

Ya Allah, please show me the right way to love and to be love.... Amin.
posted by Titiks @ 9:31 PM |
About Me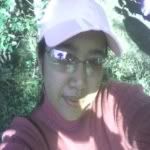 Titiks, born on 1st July, gainfully employed in an architech firm. Sometimes happy, sometimes sad but hey, I'm only human!
Previous Post
Archives
Links
Leave-me-a-note
Vidz