Wednesday, November 21, 2007
Job searching
I search for a job right after my confinement as I'm dead bored at home while I was pregnant. N now my baby is born, there is so much to think of. And usually I could relax my mind by putting it to work. And the only way to do that is to find a job.

And so I went for my first interview yesterday asking for a salary that is quite a 'big boom' from my previous one. I thot I couldn't get it but they chose me!!!. Giving me my expected salary!!! Syukur alhamdulillah!!!

Will start work tomorrow. Dunno how is it not to see baby for whole 9 hours but hubby promise to fetch me with baby tomorrow... hehe...

Good Luck on my job!!!
posted by Titiks @ 1:23 PM |
About Me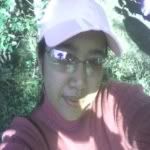 Titiks, born on 1st July, gainfully employed in an architech firm. Sometimes happy, sometimes sad but hey, I'm only human!
Previous Post
Archives
Links
Leave-me-a-note
Vidz