Wednesday, March 28, 2007
HAPPY BUT SAD
Few more days to my wedding but my granny is still in the hospital. I had quit my job and am resting at home now with nuts to do.

The wedding preparation was 75% done. My family helps a lot especially my bro-in-law. Feel 'paiseh' when he helps. I just want a simple wedding but my beloved bro-in-law went to book for some additional stuffs. I appreciate it of course. Where can u find such a bro-in-law??? Only in my house. Haha!!!

I hope granny could make it to my wedding. It is my special day and I wanna share it with her. It won't be the same without her here. Just like I hope my late grandaunt would be here on my wedding day but God loves her.

I wanna find a job that is home-based. Am finding something to do and to earn dat extra cash for the household. I dunno what I should do yet but I will try to find.
posted by Titiks @ 10:03 PM |
About Me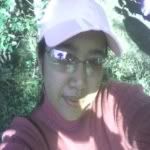 Titiks, born on 1st July, gainfully employed in an architech firm. Sometimes happy, sometimes sad but hey, I'm only human!
Previous Post
Archives
Links
Leave-me-a-note
Vidz