Tuesday, December 12, 2006
Important to ME
I dunno why but whenever I heard that song, I cried. Especially when the part it said.... ' I do not want to love again. You are the one that I once love but now you are already with her'. The lyrics have really deep meanings and the music is very sad and pitiful. Well, the bleeding had stopped long time ago but the scar still remains. The wound had opened a bit. That explains the tears. Insya'allah. Everything will be fine.

Had bought the rings for our engagement. These few weeks before Christmas will be visiting and discussing times. After Christmas will be busy with my company accounts closing and my cousin's wedding. Haiz... A lot of things to think of but alhamdulillah 30% of the preparation is done. 2 months to our engagement and insya'allah everything will run smoothly for us.

Insya'allah........
posted by Titiks @ 1:37 AM |
About Me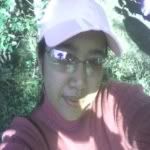 Titiks, born on 1st July, gainfully employed in an architech firm. Sometimes happy, sometimes sad but hey, I'm only human!
Previous Post
Archives
Links
Leave-me-a-note
Vidz