Friday, October 20, 2006
Geylang Bazaar
Geylang Bazaar?? More like Geylang Bizarre! Crowded but still nothing much to see. Went with my gf, Ratna. Wanting to buy my Hari Raya shoes which I got it at last. Then wanting to look for her selendang and baju kurung for her little girl but never got it. She wants to wait for Syam.

He is on duty yesterday and we saw him. Manage to buy him dinner and accompany him on his smoking break. I miss him too much and I wonder if he can meet me tomorrow before going to work but I understand if he can't. I mean he is very tired and I need to understand that. What is this amount of sacrifice when he is going to be my fiance and hubby. I think this is all worthwhile. I love him so much and I would never want to lose him.

I told Ratna about 'her'. She never contact me anymore and when I ask her for an outing together, she said she is busy. I thought she is really busy but she is avoiding me. She changed since she knew I'm getting engage. This coming Friday on the 27th is our gf's b'day and she will have a b'day party. I have to go since she is my good friend. I told 'her' that I wanna go with her but she told me she got church and she wants me to follow her. What the ....??? She is against the idea of him converting but who cares what she thinks? I mean at the end of the day, he is getting married to me and flirting with my bf is a NO NO! Even if she is my best friend but a friend would never do that. Girl, I am talking about you. Knowing you for 5 years had made me known your character better than you do urself. Dun let me hate you cos you are the last person in this earth that I wanna hate. You had been there for me during my darkest moments and I hope you will be there for me on the happiest journey in my life. I still regard you as my friend and I will still pray for your happiness. Getting married won't let me forget my friends especially you.

Juz remember dat my friend.....
posted by Titiks @ 1:16 PM |
About Me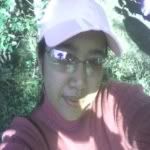 Titiks, born on 1st July, gainfully employed in an architech firm. Sometimes happy, sometimes sad but hey, I'm only human!
Previous Post
Archives
Links
Leave-me-a-note
Vidz