Friday, September 29, 2006
Dream
What I dreamt last night shocked me. Now, I am afraid to sleep. Afraid of having the same dream. It is not about anybody but myself. Will it really happen? I noe it will definitely happen one day but is it a sign? It is still too early but does it noe what is the meaning of early? It would come at the most unexpected moment. What will happen to my love ones if it really happens to me? What will happen to Chrisz? Will he cry? Will he find another? I dunno... I miss him so much. We are going to meet tomorrow and are going to Darul Arqam. He wants to convert soonest but he still needs to attend courses. Alhamdullilah. He is not converting because of me. Then maybe we would look around for an engagement ring. He insists on Soo Kee Jewellery but I told him that it is best if we go to Bugis as there is a lot of jewellery shops there and as he wants to buy a sim card but am sure there is no Starhub shops there. Hmm...... Maybe should go to Bishan but not on the way.... Haiz... We'll see how....
posted by Titiks @ 11:44 PM |
About Me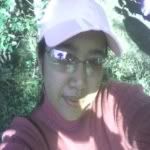 Titiks, born on 1st July, gainfully employed in an architech firm. Sometimes happy, sometimes sad but hey, I'm only human!
Previous Post
Archives
Links
Leave-me-a-note
Vidz