Monday, November 13, 2006
Weekends
Saturday
He came early in the morning to get ready for our Hari Raya visiting. Went to our first house in Bedok. It is his fren's mother's house. He used to stay there. When we reach there, auntie saw me and says she miss me. Hehe... I miss her too actually but just keep mum about it. Pity her. She stays alone although she got six children. She prefers to stay alone anyway... mak mana nak busukkan anak kan....
Nwae, we went to 'H' house after that. It was very near. Just five minutes walk. Then we proceed to my ex-colleague's house in Tampines. Caught in the rain. Both of us got a terrible headache when we reach home. End up sleeping. He needs to work night shift sumore. Haiz...

Sunday
He came early in the morning again. From work now. We rush to Darul Arqam for his conversion course. Funny thing is, we went into a wrong class. Hehe... he end up learning what he had learnt but it is a good thing though. He can refresh his memory. Alhamdullilah. God open his heart to embrace Islam. He can't wait to be a Muslim and he is eager to learn everything. Take things slowly. I do not want him to stress out and afraid that it will be too much for him to handle. Insya'allah. God will show us the way to the right path. It will all takes time. Don't bother about how people stress us about things. We need to take things slowly. One at a time. Can't rush him either. He is but a new relative in Islam.

Monday
Well, he went to work. I went to work. Another week missing him. Another week thinking of him. I love you my darling and I will always love you until the end of time....
posted by Titiks @ 10:26 PM |
About Me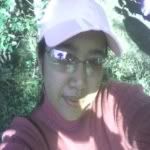 Titiks, born on 1st July, gainfully employed in an architech firm. Sometimes happy, sometimes sad but hey, I'm only human!
Previous Post
Archives
Links
Leave-me-a-note
Vidz