Thursday, December 07, 2006
My life has YOU
Thanks darling for being in my life. You had been there for me since we were friends and I am really glad that God gave you for me to love and to be loved. I couldn't ask for more. I dun deny we have our ups and downs but at the end of it, we still have each other to hold and to be there.

Thanks my dear for being in my life. I want to live my life for you and for my family. For all of you are my life itself. I had never dreamt to be this happy. Alhamdullilah everything goes smoothly. For I had my family. I have you in my life.

Thanks sayang for being in my life. You present flowers just to make me happy; just to see me smile after my hectic working hours. You meet me when I miss you the most. I love you sayang and I will always will.

Till the day comes. The day that we had been waiting for. You stays in my heart until the end of time...
posted by Titiks @ 10:15 PM |
About Me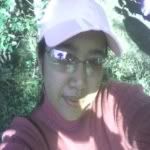 Titiks, born on 1st July, gainfully employed in an architech firm. Sometimes happy, sometimes sad but hey, I'm only human!
Previous Post
Archives
Links
Leave-me-a-note
Vidz