Wednesday, May 16, 2007
Life is short...
My granduncle passed away just last week. They said that he is like my granny with all the tubes on his body. The last time I saw him was last month when I went for visiting after my wedding. Not really after my wedding. It was weeks after my wedding. He was bedridden but still not as frail as granny. It is so unpredictable when suddenly I receive a call from my cousin early one weekend morning. I was really shocked and now.....

Auntie Maud passed away on mother's day itself. When hubby told me that Auntie Maud passed away, I was like.... who is she??? Then wen he told me that she was Uncle Benjo's wife, I was really really shock!!! And that was hours after Sean called us. Frankly speaking, Auntie Maud is a nice person. She dun talk much and was a gentle and a kind soul. She got this likeable face. Her burial is this Friday and I dun think I can attend it without hubby. I hope her son could take a last look at her before the burial. I felt very sad that we had one less kind soul in this world.

To my granduncle and Auntie Maud..... Rest In Peace.
posted by Titiks @ 8:21 PM |
About Me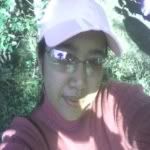 Titiks, born on 1st July, gainfully employed in an architech firm. Sometimes happy, sometimes sad but hey, I'm only human!
Previous Post
Archives
Links
Leave-me-a-note
Vidz