Sunday, November 25, 2007
Circumcision
Went to send my baby for her circumcision today.Gladly she never cried instead she actually smile to the doctor! I dun dare to look at her cause I still remember how she cried when the doctor in the hospital wanted to take her blood. It was so pitiful and I actually cried!!!

But... she is a brave girl. Am very proud of her!!!
posted by Titiks @ 8:44 PM |
About Me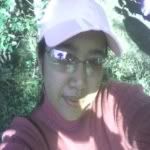 Titiks, born on 1st July, gainfully employed in an architech firm. Sometimes happy, sometimes sad but hey, I'm only human!
Previous Post
Archives
Links
Leave-me-a-note
Vidz