Thursday, August 12, 2010
Loved
I felt loved. I really do. Loved by my family, my daughter and that special someone. I dun wanna ask for more. I dun wanna hope for more. I dun wanna be disappointed. I thank God for giving me everything that I had pinned for. Alhamdulillah. This Ramadhan open up my eyes and heart to everything.
posted by Titiks @ 12:44 PM |
About Me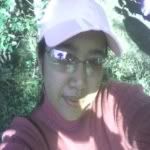 Titiks, born on 1st July, gainfully employed in an architech firm. Sometimes happy, sometimes sad but hey, I'm only human!
Previous Post
Archives
Links
Leave-me-a-note
Vidz