Wednesday, September 09, 2009
090909
Nice number isn't it?

My day today are nice too. Nearly perfect maybe. Just maybe...

I met up with my darling ex-colleagues. We are as close as brothers and sisters. I miss them so much but the night went so fast and we have to go back home after that. How I wish the time just stop and we are still there catching up with each other's life and stuffs.... yea... just stuffs.... but again......

I met him. He invited me to watch his friend's show. I was taken aback at first but went ahead. We were separated by his friends. Though yea still one table but still..... I only know him.... Then I just watch his friend singing until my neck hurts then I just made up my mind to squeeze through his house mate's conversation and yea... we click on well especially when the other two vietnamese girls join us. He join the conversation too and yes I admit that there is a sting of jealousy here and there though most of the time he would held up his drink to mine and say cheers and his gaze was just to me. But I can't help feeling the awkward stares that I got from the girls.

His house mate asked me; what is my intention in being his friend. I told him that there is no intention or anything got to do with that but well, like the rest of my engineers, he don't believe me too. Who cares anyway! He never ask me anything like that before... maybe I thought he knows that I am sincere in being his friend but.... if only he know or so I thought.

I told him that am leaving early. And he said that he wanna go off with me. No way that I am going off alone (yea as if). And so when it is time to leave, he told me to wait for another minute and I say 15... ok! And so 15 minutes had passed and he told me, do we really have to go? And I said yea... we are late. Ok ok... another 15 alrite. Ok! Another 15 minutes passed and I said that's it. Are you going back or not? And he gave me a look and I just stamped my feet and told him, ' Look dear, I am going back. It is really ok if you're not leaving with me. I can still find my way back. I don't force you to leave with me. I dun expect you to leave with me. So, what's ur decision?' By that time, everybody stares at me and I was like... ooppsss.... He is just my engineer after all. Hehe....

Guess what? He said ok.... am leaving with you. I want to leave with you. Wait for me.....

Shake hands with everybody but when he came up to those girls, he kissed her hand! I was like... cummon! Even if you wanna kiss, dun kiss her hand. You should kiss the other girl's hand. She likes you stupid. Can't you see? She is definitely prettier (and bustier) than her friend. Then I was like... am I jealous? But if I am jealous, I would have mind if he kiss the other friend's hand but I am not. Instead I wish he kissed the other girl's hand but after that.... after that.....

I heard the girls ask his house mate on why he has to leave with me. I am just a colleague after all but I only heard... 'I don't know'...

His hand was behind me and I did not notice it. One question pop out from his mouth.... Are you interested in me? I was like 'what?!' what as in WHAT???!!!! I was surprised by that question. I did not expect him to ask me that but still I told him in calm.. No. What makes you say that? And he goes like, it is ok to have interest in me. HUH??!!! This man is so full of himself, isn't it??

I just smile and kept quiet. I had answered him NO, hadn't I?

I did not realise how close we were to each other at the traffic light. I can even smell him. He is a nice man. At least, he made me laugh. He jokes. His gaze at me from the first time we met..... I remember it all.

But our closeness to each other had become dangerous. Too dangerous. People suspect though there is definitely nothing between us.

But the most important thing is..... I can't trust you. I am sorry. I can't fall for you. The wounds that he left me with is too deep and there is no way I can forget it. If only you knew what I had gone through... if you only knew how I feel.... you would come to understand that..... I don't have the right to do this.... to feel this....

I just don't have the right to but yet I still hope you are always here with me.........
posted by Titiks @ 12:00 PM |
About Me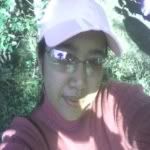 Titiks, born on 1st July, gainfully employed in an architech firm. Sometimes happy, sometimes sad but hey, I'm only human!
Previous Post
Archives
Links
Leave-me-a-note
Vidz