Tuesday, September 01, 2009
01.09.2009
When I thought what is going to happen today, I felt very tired thinking of what to say to the officers at ICA and if the translator can really speak English as to liaise with me and translate Korean to English or maybe he only knows basic English.... haiz...

But he surprise me and I have nothing but praises for him.

We start of well with a 'good morning' from him (which makes me feel like am rude as I did not greet him first). Next question was, "Are we going to MOM or ICA?" and another 'rude' me told the driver "ICA please".

What happened next?

I realise maybe am rude (am definitely am rude) and so I turn back and ask him if he is "......" and he said yes and he speaks to me with the American accent slang of English which impressed me in a way. And we click on very well from there...

Three awkward questions was addressed to me and I really dunno how to answer it but when I did, he kept saying 'am sorry' for like 100x!

Am over it. And now, here we are messaging non-stop and talk about everything.

My questions for myself is:-
How did I ever get myself comfortable with him?
How did I ever talk to someone this much?
How did I ever put myself in such a place that I felt so secured?!

Am beginning not to trust myself. Am really scared to let go. Am really scared of everything that life has for me. How do I ever move on???

Allah, please help me. Am suffering as it is.....
posted by Titiks @ 3:57 PM |
About Me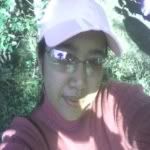 Titiks, born on 1st July, gainfully employed in an architech firm. Sometimes happy, sometimes sad but hey, I'm only human!
Previous Post
Archives
Links
Leave-me-a-note
Vidz