Sunday, June 14, 2009
Stress
Do I have to go through this again? Just as I predicted but I did not think that it would be this fast. I am stressful enough at work. Audit is just in a week and I am not ready for the conversion. How am I suppose to do this?

I have to do this again. To go to a place that I hate to go. To see the faces that I wouldn't thought that I would see in my whole life. But guess that I just have to do it. He had destroyed everything that I have. My happiness, my future, my status and most importantly, my trust to others. And in return, the people around me have to try extremely hard to win my trust.

Mister had been blowing hot and cold. We had not been talking that much since we met. Just a few calls of professional talks and like... 'busy? hahaha!' I think it is just better for me to totally forget about it and for the moment, I just concentrate on my audit and other important stuff. We'll see if I have the time for others. Moreover, my daughter is my priority and she is the reason that I breathe and the reason that I still believe...
posted by Titiks @ 1:55 AM |
About Me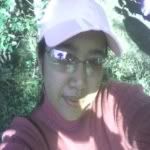 Titiks, born on 1st July, gainfully employed in an architech firm. Sometimes happy, sometimes sad but hey, I'm only human!
Previous Post
Archives
Links
Leave-me-a-note
Vidz