Friday, December 19, 2008
Telephone
At last they called up. After weeks of waiting, they called me up. I dunno why should I go there. I dun wanna hear anything from them. I just want to get it done and over with. Then I can just start anew. Tired and sick of everything!

Pray to God everytime to give me patience and strength to get through this.... Amin.
posted by Titiks @ 5:11 PM |
About Me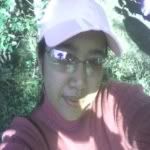 Titiks, born on 1st July, gainfully employed in an architech firm. Sometimes happy, sometimes sad but hey, I'm only human!
Previous Post
Archives
Links
Leave-me-a-note
Vidz