Monday, September 15, 2008
She and You
When she had given up on you, what did you do? Beg her for you to stay. Beg her to forgive you. Beg her not to leave you.
When she had given you chances, what did you do? Neglect her feelings, dun listen to her advices, dun spend time with her, blaming her in all your mistakes, argue with her when she points out your fault. Never did once you say sorry.
When she cry and ask you to let her go, what did you say? You still want to be with her. But its too late. She had already knew what's in your mind.

You dun nid a wife but a maid.
You dun nid companion but just acquaintance.

She had thought to just forget it and move on but you're the one who had ruined it all. Now, she is broken to the point of no return. Faraway, shall she go. Away from you, away from your nonsense and empty promises.

Goodbye, she will say.

For she had done enuf for you and your family.......
posted by Titiks @ 3:52 PM |
About Me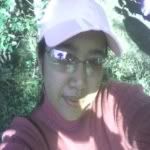 Titiks, born on 1st July, gainfully employed in an architech firm. Sometimes happy, sometimes sad but hey, I'm only human!
Previous Post
Archives
Links
Leave-me-a-note
Vidz