Tuesday, September 16, 2008
Being all confuse
She is all confuse now. She had this dream before. Everything is like a 'deja-vu'. She never thought that this thing will really happen. Now that he left her with their kids. No amount of words will save it back. Maybe they had reach to the point of no return.

He is the one who plays a part in her making that decision. All he think was himself and no others. Not even his own kids. 'It had broken since Jan' he said. She is confuse all over again. What is their mistake? She had forgiven him times and again and again he erred. He made empty promises and she was taken in.

Now, everything will be over. Pityness goes only to their child......
posted by Titiks @ 8:43 AM |
About Me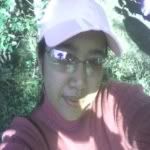 Titiks, born on 1st July, gainfully employed in an architech firm. Sometimes happy, sometimes sad but hey, I'm only human!
Previous Post
Archives
Links
Leave-me-a-note
Vidz