Sunday, September 03, 2006
If.....
If I could put my feelings into words.
If I could tell you what you mean to me.
If I could say the things I think.
Do you know what you would be?

You would be the sun in my sky.
The lily pad flower in my pond of tears.
The rainbow that comes when the rain has passed.
The eraser of all my fears.

If I could do what I wish with my time.
If I could spend it with someone like you.
If I could go where I wanted to go.
Do you know what I would do?

I would lie in your arms forever,
and tell you how much I care.
Kiss you once and kiss you twice.
Leave you? ...I wouldn't dare.
posted by Titiks @ 11:18 AM |
About Me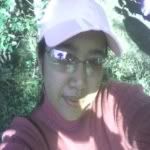 Titiks, born on 1st July, gainfully employed in an architech firm. Sometimes happy, sometimes sad but hey, I'm only human!
Previous Post
Archives
Links
Leave-me-a-note
Vidz