Friday, July 21, 2006
So sad!!!!
Mummy and Daddy went to Indonesia this morning for my cuzzie's engagement tomorrow. :( Left me, sis and bro-in-law. 'Somebody' cried in the airport (not to mention who). This is the first time that my mum and dad left us in Singapore for a long time. 4 days. Long, u noe..... No nagging.. no massaging and........ no MILO!!!!!!!!!!!!!!!! Ok! I have this thing that it is a MUST to drink Milo in the morning made by my one and only beloved mother. I dunno why but if I did not drink the MILO made by her, I will feel restless and it does not make my day. Serious! I noe if the Milo is made by other people. It is just 'the hand' u noe..... And when my dad came back from work, I will rest on him... Yes! ON HIM!!!! Haiz.... I miss them and it is only couple of hours after they gone... Dunno how to go thru the days without them but that will teach us how to be independent, rite!!!! Yeah!!!! Go titiks Go!!!!!!!!!!!!!!!!!
posted by Titiks @ 10:15 PM |
About Me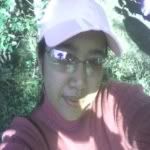 Titiks, born on 1st July, gainfully employed in an architech firm. Sometimes happy, sometimes sad but hey, I'm only human!
Previous Post
Archives
Links
Leave-me-a-note
Vidz