Sunday, July 30, 2006
Today!
Went to Orchard with my parents today. Actually, I dun wanna buy anything but juz to spend on the voucher that I receive from Kakak Mehrun for my birthday. However, I end up buying SKII powder for my mum and I nearly wanna buy a hp but my mum fall down outside Plaza Singapura and I got no mood to shop since she is in so much pain but yet again we end up in Harbourfront to eat. Saw my secondary school fren working there! My long lost fren! Maisarah! She saw my dad then she saw me in her shop. Hehe!!! I miss her a lot and she thought that I am still with my ex since she hinted to me that I should get married soon since its been so long but I told her nothing and just smile while saying, 'Well, maybe in the next few years time'. She told me that one of our fren got married in 2003 and now she is pregnant with her 2nd child!!!! But our fren is 1 or 2 years older than us. For me, kalau ada jodoh, kawinlah.. hehe.... still got a long way to go and I definitely dun wanna history to repeat itself. While another fren of mine whom I always drop by at her work place in Bugis had actually change job and I saw her in her new shop. She got a better offer. Happy for her but I hope these two gals of mine got a job depending on their qualifications. But I'll be happy for them if they landed on a job that they are happy with. Good luck to ya'll gals!!! Keep in touch!!!!
Today is our 7 months into a relationship. Happy and always happy.......
posted by Titiks @ 10:03 PM |
About Me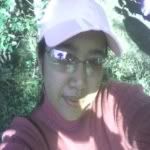 Titiks, born on 1st July, gainfully employed in an architech firm. Sometimes happy, sometimes sad but hey, I'm only human!
Previous Post
Archives
Links
Leave-me-a-note
Vidz