Thursday, July 27, 2006
Sick

Mummy and daddy took picture with Ari Wibowo when they went to Indonesia during last weekend for my cuzzie's engagement. They said he is more good looking in person! How I wish I'm there.... hehe....
Nwae.... I am sick. Feel nauseous and keep vomiting. It's been days. Having terrible headaches and just wanna sleep now... Gd nite!!!
posted by Titiks @ 10:59 PM |
About Me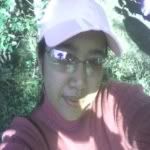 Titiks, born on 1st July, gainfully employed in an architech firm. Sometimes happy, sometimes sad but hey, I'm only human!
Previous Post
Archives
Links
Leave-me-a-note
Vidz